Unit 5: Struggle for Equality & Peace
​
Unit Description:
In this third unit, students will delve into an exploration of diversity and equality within our society. Our studies will focus on two texts about World War II that feature broadly differing perspectives of the experience of war. Students will learn about the Navajo Code Talkers and their incredible yet rarely spoken up contributions to the war effort. Students will also learn about the experiences of Japanese Americans who were forced into internment camps after Pearl Harbor.

Essential Questions:
​Unit Question: How did World War II affect individuals?
Book Questions: What does being Navajo mean to the protagonist of Code Talker?
What was the experience of Japanese Americans during the Japanese Internment?
Core & Supplementary Texts:
Novel:

Code Talker

, Joseph Bruchac

Informational Text:

Farewell to Manzanar

, Jeanne Wakatsuki Houston & James D. Houston

Biography:

"Benjamin O. Davis, Jr.," Alexis O'Neill

Historical Accounts:

"Navajo Code Talkers," Harry Gardiner,

"Pearl Harbor and World War II," Brandon Marie Miller and Mark Clemens,

"Relocation Camps," Craig Blohm,

"World War II Internment of Japanese Americans," Alan Taylor

Journalism:

Pearl Harbor headlines

Music:

"A Beautiful Dawn," Radmilla Cody

Photography:

Manzanar from Guard Tower

, Ansel Adams

Photograph of Flag Raising on Iwo Jima

, 02/23/45, Joe Rosenthal

Roy Takeno, outside Free Press Office

, Ansel Adams

School Children

, Ansel Adams

Poster

"Americans All"

"United We Win"
Major Assessments:
Evidence Guides

​

Reading Strategies: Annotations, DTQs, Close Reading Sheets, Summaries, etc.

Code Talker Character Traits Evidence-Based Informational Writing

Farewell to Manzanar Central Themes Evidence-Based Informational Writing

Identity in a Time of Challenge Evidence-Based Informational Writing

DTQ Discussions

Socratic Seminar

​
Documents:
Flipped Lessons:
Flipped Lesson #1 (Watch 2 WWII Videos):
Flipped Lesson #2 (Watch 1 Navajos & Long Walk Video):
Flipped Lesson #3 (Code Talker Vocabulary)
Navajo Code Talker Documentary:
Remembering Manzanar Documentary:
Powered by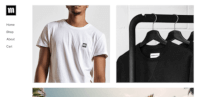 Create your own unique website with customizable templates.