Unit 5: Power of Storytelling & Voice
Unit Description:
In this unit, students will read verse texts focused on storytelling from various perspectives. Students will create their own poems and narratives which will result in a creative writing portfolio. Students will read a range of texts throughout the unit based upon the power of storytelling.

Essential Question:
What is the power of storytelling?
Core Texts:
The Crossover by Kwame Alexander

Home of the Brave by Katherine Applegate

Reading Group Texts:

Inside Out and Back Again by Thanhha Lai

,

The Red Pencil by Andrea Davis Pinkney

,

Brown Girl Dreaming by Jacqueline Woodson

,

Witness by Karen Hesse
Supplementary Texts:
Journalism:

"Gators Fall in Quarterfinals" The Associated Press

Nonfiction:

The Man Made of Words by N. Scott Momaday

Music:

"Filthy McNasty", Horace Silver, "Wings" by Macklemore

Paintings:

The Block by Romare Bearden

,

Children's Games by Bruegel the Elder

Poetry:

Nikki Rosa by Nikki Giovanni

,

Slam, Dunk & Hook by Yusef Kommunyakaa

,

Sometimes Silence is the Loudest Kind of Noise" by Bassey Ikp

Scientific Accounts:

This is Your Life (and How You Tell It by Benedict Carey

,

Your Brain on Fiction by Annie Murphy Paul NY Times

Speech:

The Danger of a Single Story by Chimamanda Ngozi Adichie

Videos:

Poems listed above

,

The Human Soul DIstilled by Reading Rockets
Activities:
Anticipation Guide

Journals: Prompts, Notes, Vocabulary, Grammar

Reading Texts, Formats & Strategies

Writing Lessons: Poetic Elements, Poetic Types

Writing Pieces: Original Poems: List, Ode, Haiku, others, Compare & Contrast Writing, Power of Stories Writing, Definition Poem/Performance

Poetry Portfolio, Performance & PBL Living Poetry Project

Socratic Seminar
Documents:
Unit 2- The Poetics & Power of Storytelling Student Packet
File Size:
3899 kb
File Type:
pdf
Download File
---
Powered by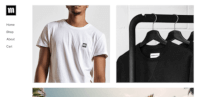 Create your own unique website with customizable templates.