Unit Description:
In this second unit, students will delve into an exploration of their personal identity. Students will engage with identity based texts set in the middle ages as they explore their own identities.

Essential Questions:
​Who Am I?

How does society both support and limit the development of identity?

How does society influence identity and experience?
Core Texts:
Castle Diary: The Journal of Tobias Burgess by Richard Platt

The Canterbury Tales by Geraldine McCaughrean

Reading Group Texts:

A Taste for Scarlet and Miniver by E.L. Konigsburg,

The Cross of Lead by Avi,

Adam of the Road by Elizabeth Janet Gray

,

Catherine Called Birdy by Karen Cushman,

The Midwife's Apprentice by Karen Cushman
​Supplementary Texts:
Historical Accounts:

Clergy, Knights, Midwife, Nobles, Peasants, Tradesmen, The Middle Ages- The Medieval Years

Music

:

Lamento de Tristano, Anonymous

Paintings:

Pilgrims Leaving Canterbury by Lydgate's Siege of Thebes,

Joachim Among the Shepherds by Giotto di Bondone

,

The Three Living and the Three Dead, Master of the Dresden Prayer Book

Poetry:

"Identity" by Julio Noboa Polanco

, "I am the One" by Anonymous

Castle Video on YouTube
Activities:
Anticipation Guide

Journals: Prompts, Notes, Vocabulary, Grammar

Reading Texts, Formats & Strategies

Identity Poems: Reading & Writing

Identity Collage

Writing Lessons: POV, Narrative Elements, Description/Details

Writing Pieces: Point of View Diary Entry, Exploded Moments, Narrative Writing/WeVideo

PBL Choice Product & Presentation

DTQ Discussions, Socratic Seminars

Testing F&P
Documents:
​
Group Articles:
Powered by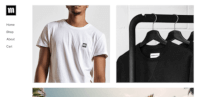 Create your own unique website with customizable templates.