UNIT 2: Conflict in Relationships & Society
Description:
This is a longer unit of about 8-10 weeks in which students will read and act out Shakespeare's Romeo and Juliet as a class. Students will be reading the play in class and will complete independent flipped lessons on their own time as well as during class time. Various reading strategies will also be used in this unit. Students will participate in many discussion forms most notably, a debate. Students will also view the 1996 version of Romeo and Juliet along with an older version and write a short comparative analysis piece. Students will write various types of essays well and many other engaging activities.
Essential Questions:
Who is Shakespeare and why is he important to our lives and society?
What do the terms conflict and conflict resolution mean?
What universal and timeless issues do teenagers face?
What elements make up a sound argument? How can we use textual evidence to back up an argument?
Common Core Standards:
Reading 1-10
Writing 1, 3, 9 & 10
Speaking and Listening 1, 3 & 4
Language 3 & 6
Activities, Tasks & Assessments:
Prior Knowledge Poster Walk
Anticipation Guide
Prologue Translation Activity
Contextual Vocabulary List
Understanding of Love Writing Piece
Tragedy or Love Story Argumentative Essay
"Who is to Blame for the Death of Romeo and Juliet?" Argumentative Essay & Debate
Socratic Seminar
Short Comparative Analysis Writing Piece & Viewing of 2 Movie Versions
Text Set:
Romeo and Juliet Side by Side Versions
​1996 Baz Luhrmann Romeo and Juliet
1968 Zeffirelli Version of Movie
Independent Flipped Lessons (Videos and Resources)
Documents:
Unit 2: Conflict in Relationships & Society Student Packet
File Size:
3753 kb
File Type:
pdf
Download File
---
Flipped Lessons:
Flipped Lesson #1:
Flipped Lesson #2:
Flipped Lesson #3:
1968 Franco Zefirelli R&J Clips:
More Funny/Joke Videos:
Powered by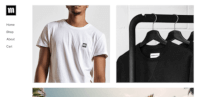 Create your own unique website with customizable templates.