Meet the Teacher: Ms. Settles
Ms. Settles:
Jessica received her BA in Secondary Education & English from UVM in 2011 and her Master's in Education from SNHU in 2018. She has since worked in various roles in the education field. For her first four years of teaching, Jessica worked as the 9th grade English teacher at Enosburg Falls High School in Vermont. She then spent a year at Randolph Union High School as the director of an academic support program and the 504/EST Coordinator for the school. She now serves as the 7th and 8th grade English teacher at Danville. When she is not teaching, Jessica enjoys running and working out, reading, spending time with her friends and family, and her two cats.
---
---
Contact Information:
Jessica Settles
7th & 8th Grade English Teacher ​
Danville School


148 Peacham Rd,

Danville, VT 05828


(802) 684-2292 x508
jessica.settles@ccsuvt.net
Important Class Documents
Syllabus:
---
Units of Study
7th Grade English:

Unit 1- Bootcamp
Unit 2- Identity Now & Then
Unit 3- Facing Adversity & Crises
Unit 4- Conflict & The Road to Revolution
Unit 5- Struggle for Equality & Peace

​

8th Grade English:

Unit 1- Bootcamp
Unit 2- Conflict in Relationships & Society
​Unit 3- Seen & Unseen Effects of War
Unit 4- Times of Change & Progress
Unit 5- Power of Voice & Storytelling
---
Planners/Reminders/Homework:
Week of : 7th Grade:
Reading 20 Minutes per day
Make Up Work
8th Grade:
Reading 20 Minutes per day

Research Presentations Due Weds Oct 3rd
Powered by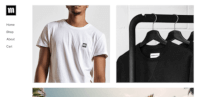 Create your own unique website with customizable templates.